Target Xplosion
Hello guys, I've got feedback from a reddit user about the game.
Let's take a look.
Reddit user:

My answer: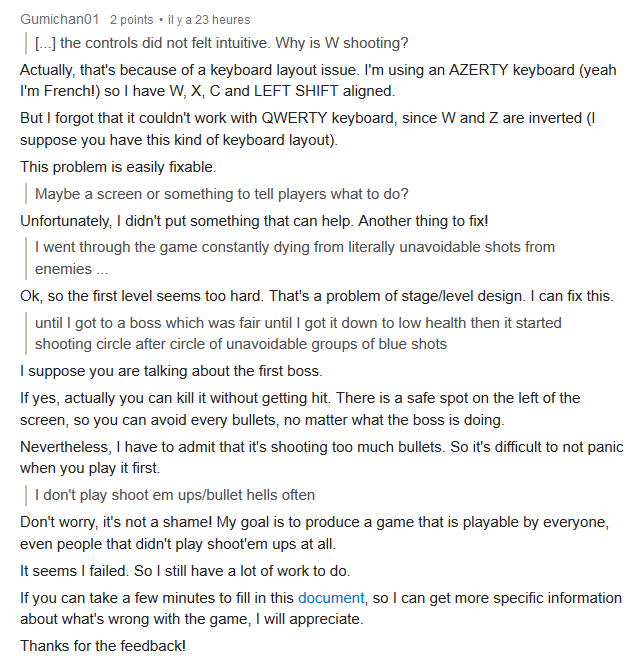 The keyboard issue can be easily fixed. I just need to add an AZERTY and QWERTY support in the game controls. I wil also display something so the player can get information about what to do. I will integrate a tutorial in the beta version.
The most important thing I should have in mind is the very high difficulty of the game. The user died constantly. So, it is important to get a first level that can be done by everyone, and get the 2 next levels properly done. In order to do that, I must rebuild the three levels from scratch.
I will publish a new alpha version that includes those modifications when it's ready.